Querido Familia y Amigos! June 23, 2015
Lots of amazing things this week! We went to the Temple yesterday as a mission, and it was BEAUTIFUL! I understood a lot better this time! And then we waited outside for like 3 hours for all of the groups to get out of their sessions, and took a picture of all of the mission together for the last time (we are losing two zones to the South Mission)! Then we got some amazing sack lunches, and went back to the offices where they let us socialize for a little while more. Then we went into the chapel, and had a Family Home Evening with Pte Robertson and his family. It was super cool! They had a few special musical numbers, several missionaries came up and shared their conversion stories, then Hermana Robertson taught the lesson, and Pte left his comments. Afterwards we all went back into the gym to play games. We played a game where each zone had the same amount of candies, and we had to go play rock paper scissors with everyone else that wasn´t in our zone. If we won, we got one of the other person´s candies, and if we lost we had to give them one. Then we had to go to a different group based on our birthday month, and we played stare, where you look at the ground and on the count of three have to look up and if two people look at each other, they are both out. The winner got another little bag of candies, and in the end we went back to our zone and added up all of the candies that we had. I think Chivilcoy Norte won. But it was actually really fun! Then we had the joy of running back to the Hermana Pench where we spe Sunday night to get our stuff, and then rush to the train station to try to get on the train llenisimo de gente! We got to Merlo about 4 minutes before the last bus for Las Heras, and spent the night there last night. We finished traveling--por fin!--this morning when we took the colectivo back to Lobos. It´s so good to be home!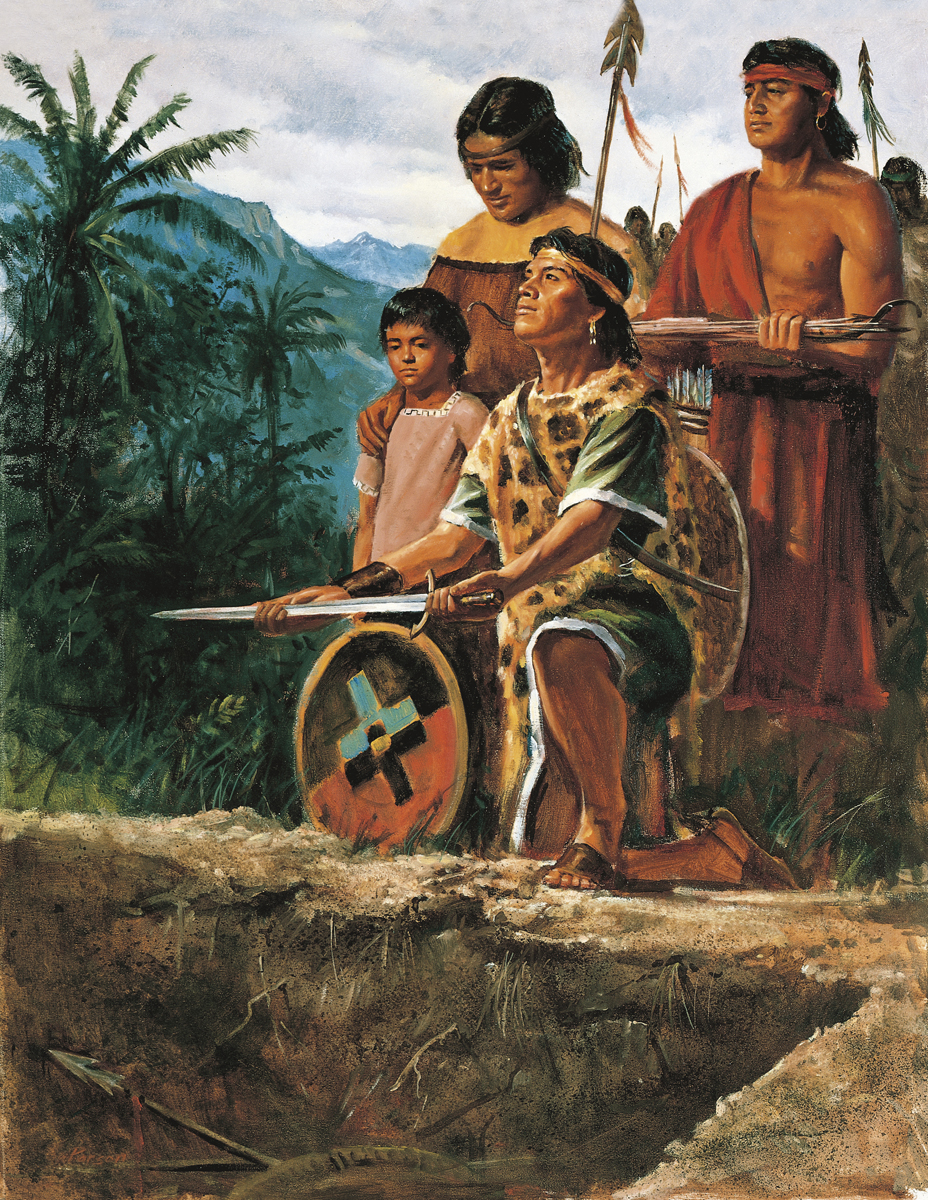 Yesterday President talked about the Fathers of the stripling warriors, and how they burried their weapons of rebellion deep in the ground. He asked us what weapons of rebellion we still have (favorite sins, or disobediences), and invited us to burry them deep. It was interesting to me that he talked about that, because the night before I had an interesting experience that made me think about a similar subject. We spent the night in Ramos with 16 other hermanas from campo. While talking about our respective areas and some of the challenges we were facing and things to do to overcome those, the idea of fasting was brought up. One of the hermanas commented that she doesn´t like fasting since she really likes food. And the line from Praise to the Man came into my head: Sacrifice brings forth the blessings of heaven! I have been thinking about sacrifice a lot since then. I looked it up in the Guía para el Estudio de las Escrituras today (like the Bible Dictionary but in Spanish), and it was really interesting what I found. It says that in ancient times the word "sacrifice" means to sanctify something or someone. That today it means giving up the wordly for the Godly. Joseph Smith said that "a religion that does not require the sacrifice of all things, will never have sufficient power to produce the faith necessary to bring us to life and salvation." How true it is! We cannot really grow our faith unless we act upon it, and we will not become strong until we make sarifices and accept challenges in our lives. Sacrifice truly sactifies us, makes us more like the Lord, and refines us so that one day we will be able to enter in His kingdom and sit down with him. It was interesting to me as I pondered on this subject all of the things that we can--and must--sacrifice. There are the obvious things--money, time, work, sweat, labor. But there are a lot of things not so obvious--tears, fear, our desires, our will, dreams, sleep, the list goes on and on. I know that as we truly sacrifice, and take the time to do the Lord´s work, do His will and not ours, that He will allow us to be instruments in His hands, and will work in us the changes that we need to become like Him. I challenge each of you to examine your lives, what things do you want to or need to change? Make the commitment now to follow the Lord in all things, even the hardest. I know that Jesus Christ suffered and sacrificed the most out of all of us--even His very life He gave so that we could live. What will we give for Him? What will YOU sacrifice today?
I love you all. Keep smiling in all you do!
Con much amor
Hermana Durfee